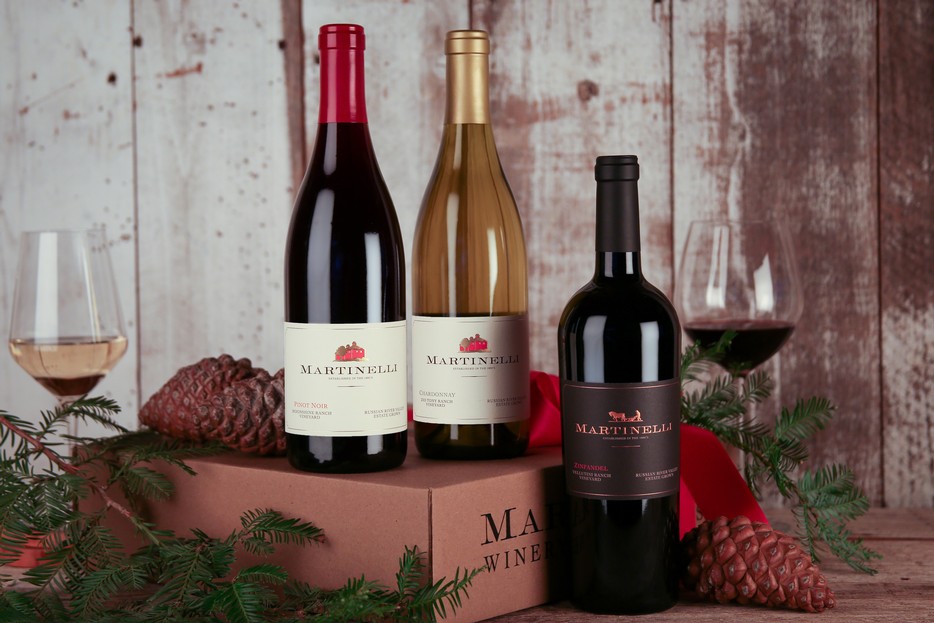 2022 Winter Wonderland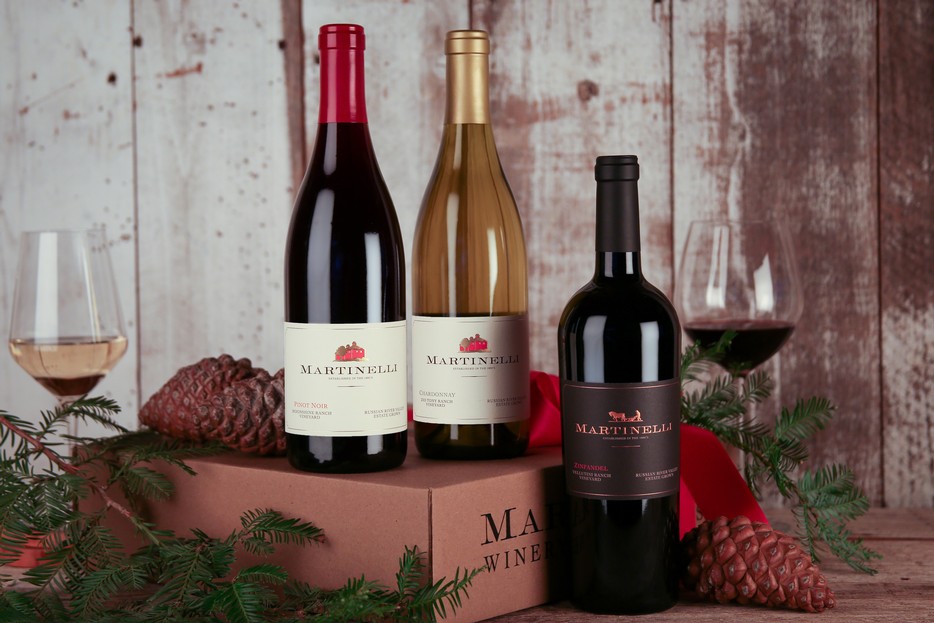 2019 Zio Tony Chardonnay
Bright and alluring aromas of lemon curd, fresh grated nutmeg, and poached pear are found in the nose. Layered flavors of lemon oil cake, Kaffir lime and sweet barrel spices last from the entry to finish. These flavors enhance the rich palate experience.
2019 Moonshine Ranch Pinot Noir
The nose is nuanced with aromas of hibiscus tea, creamed coffee, and wild blackberries. Present tannins do not hide the beautiful black plum and clove flavors in the mouth. The finish is surprisingly elegant and long with a lingering blackberry flavor.

2020 Vellutini Ranch Zinfandel
The warming and engulfing aromas of raspberry preserves, cedar and maple are present in the nose. Flavors of wild berry pie and sweet anise seed add to the unfolding layers in the palate. The present tannins last in the lengthy finish.