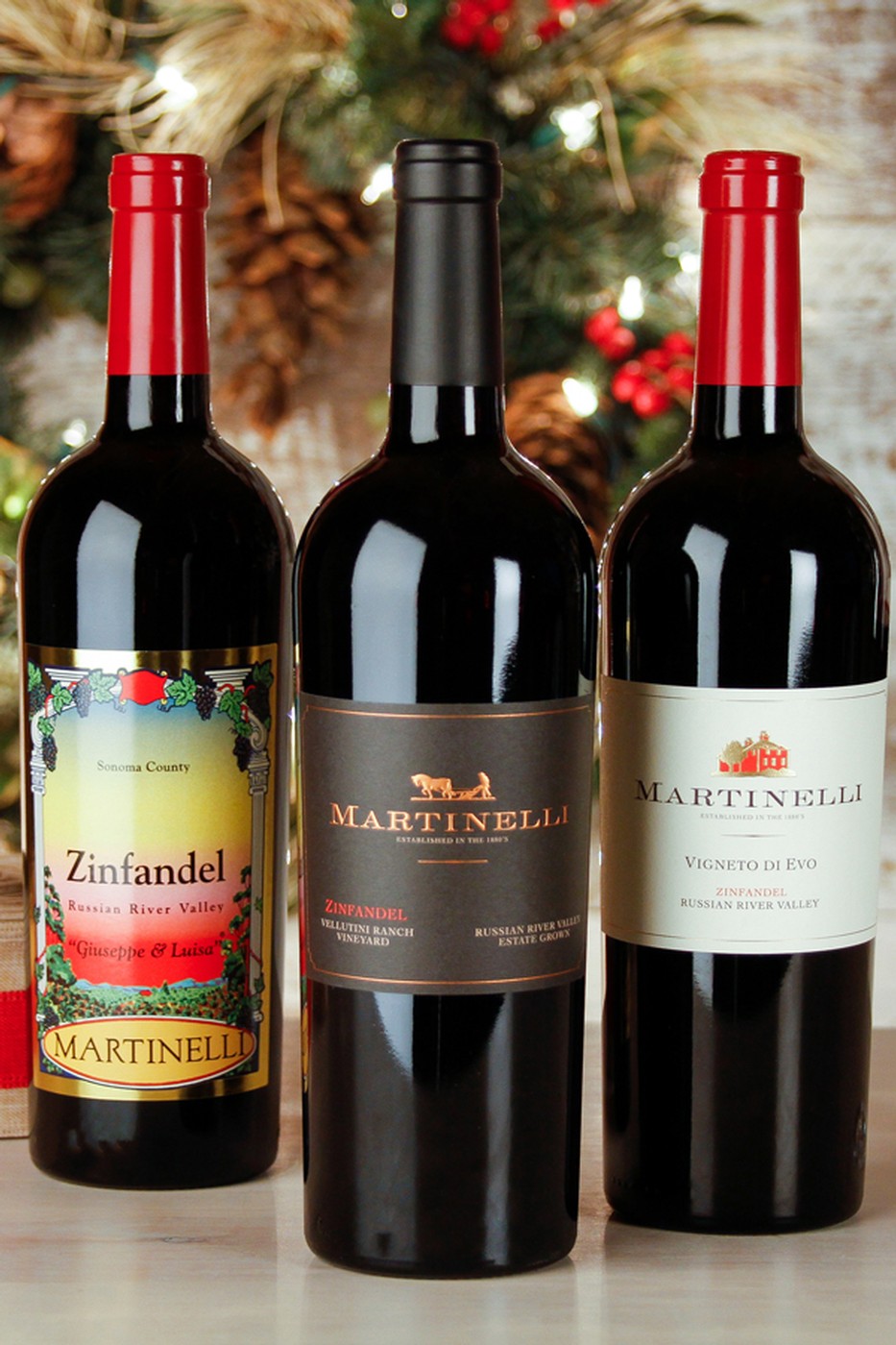 'Tis the Season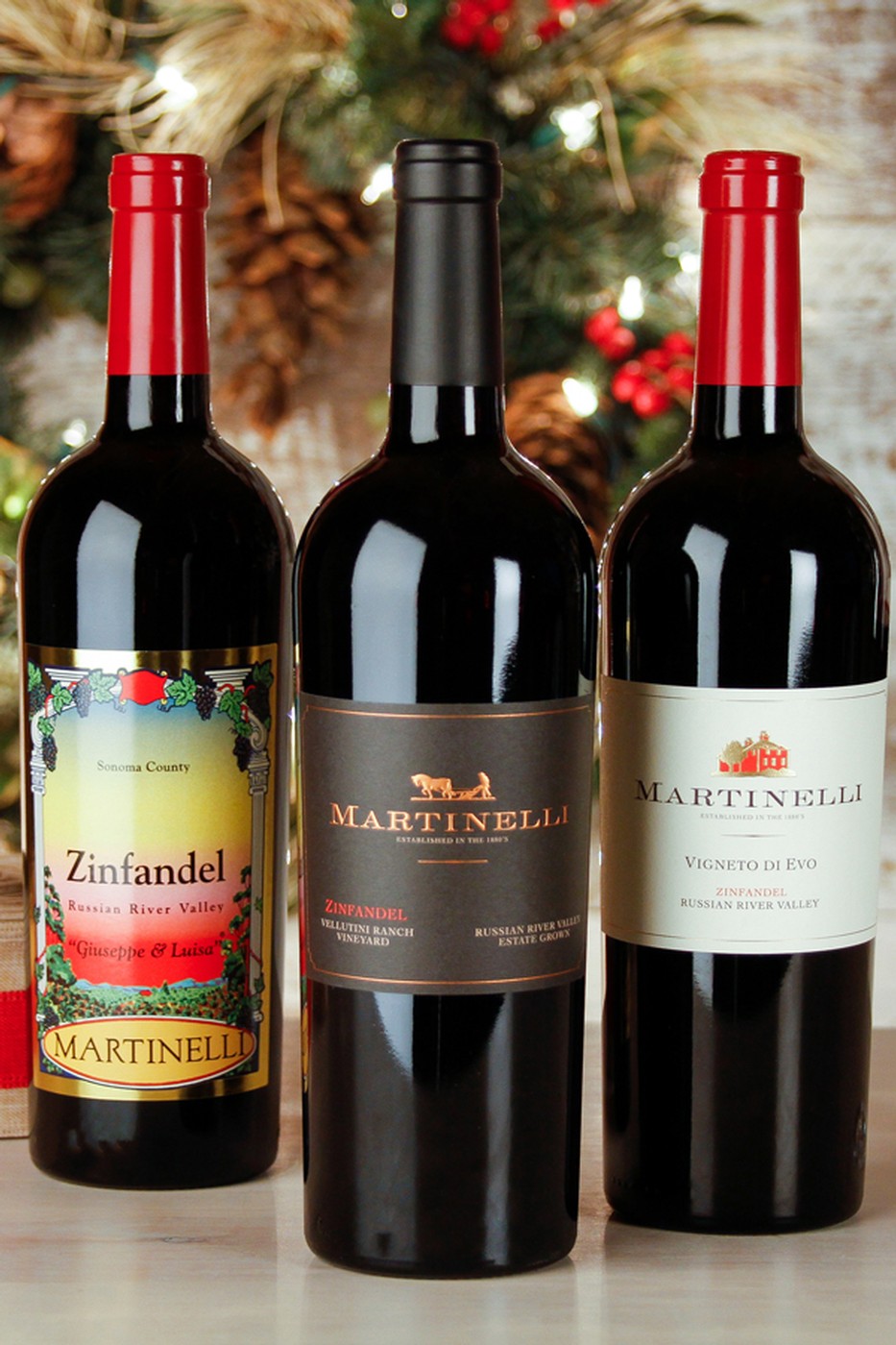 Zinfandel is our heritage grape, and anyone who enjoys Martinelli Zinfandel will love this package! All of our Zinfandel vineyards have been started with budwood from our 130+ year old Jackass Hill vineyard.
2018 Giuseppe & Luisa Zinfandel
Our 2018 Giuseppe & Luisa Zinfandel has deep aromas of boysenberry, stone fruits, and sweet leather explode and engulf your nose. Supple tannins take the sweet flavors of black plum, raspberry, and white peach through to a long, full finish.

2018 Vellutini Ranch Zinfandel
Our 2018 Vellutini Ranch Zinfandel Elegant aromas of white peach and boysenberry add to the approachable qualities of this wine. The layered palate is intriguing with flavors of chicory, goji berry and star anise.
2017 Vigneto di Evo Zinfandel
Our 2017 "Vigneto di Evo" Zinfandel has fresh aromas of raspberry compote, milk chocolate, and sweet oak on the nose. Sweet entry with flavors of blueberry preserves and strawberry pie lead to supple tannins on the mid-palate and fresh pomegranate finish.