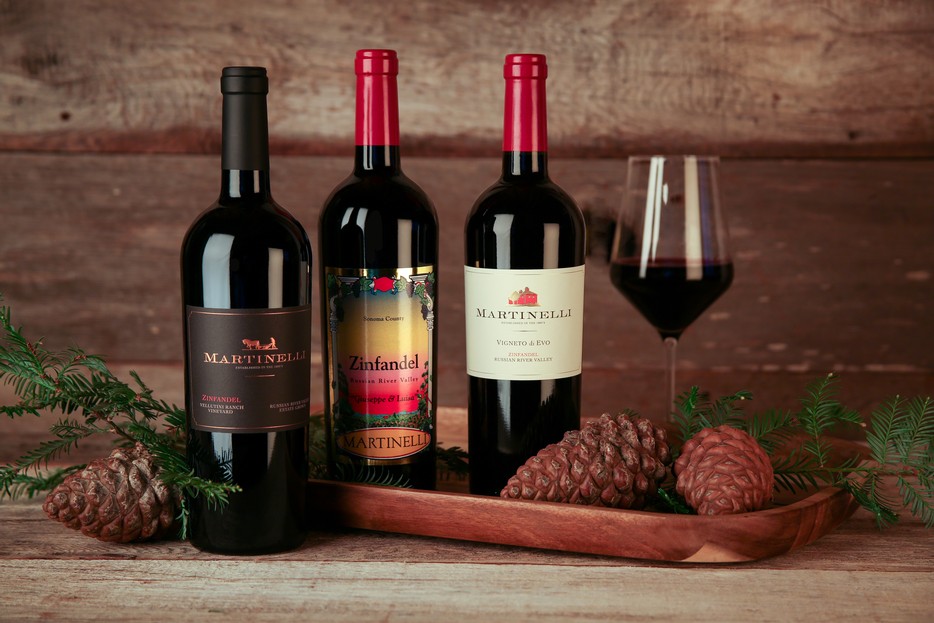 2021 Tis the Season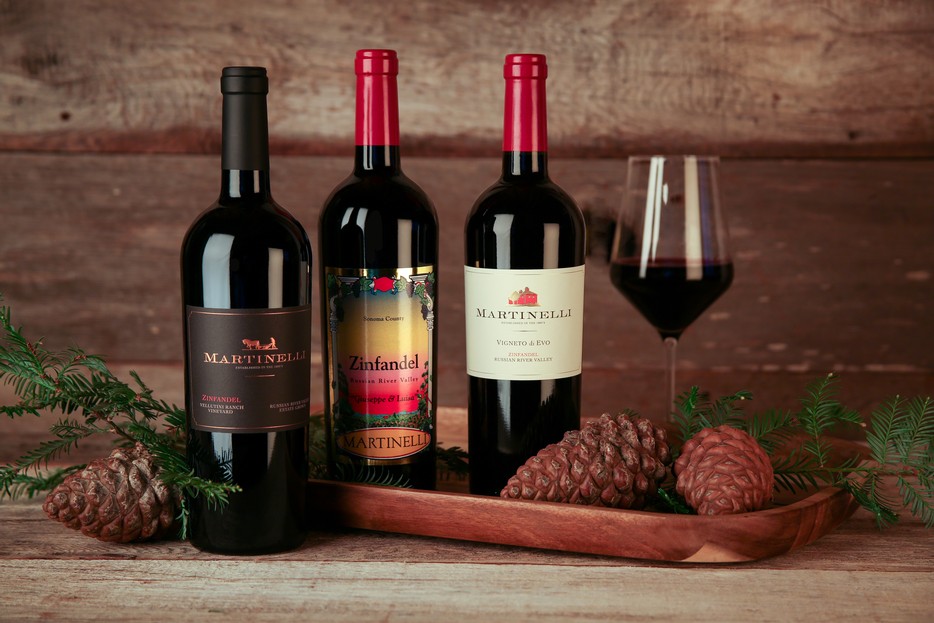 Zinfandel is our heritage grape, and anyone who enjoys Martinelli Zinfandel will love this package! All of our Zinfandel vineyards have been started with budwood from our 130+ year old Jackass Hill vineyard.
2019 Giuseppe & Luisa Zinfandel
Our 2019 Giuseppe & Luisa Zinfandel has a bright nose with comforting aromas of raspberry compote, warm vanilla and white peach. Mouthwatering upon entry, the palate does not disappoint. Lush layers of juicy raspberry, red plum and nectarine fill your mouth while light barrel spice flavors linger in the long, fresh finish.

2019 Vellutini Ranch Zinfandel
Youthful aromas of black cherry and black plum add to the invigorating qualities of this wine. The high tone palate is amplified with flavors of cherry, mission figs and pomegranate. The balanced acidity compliments the touch of spice in the finish.
2019 Vigneto di Evo Zinfandel
Energetic aromas of wild strawberry, sweet leather and star anise lift and fill your nose. The palate has balanced acidity and elegant tannins with layers of chocolate and black cherry. Sweet and juicy flavors of blackberry and baking spices linger through the finish.