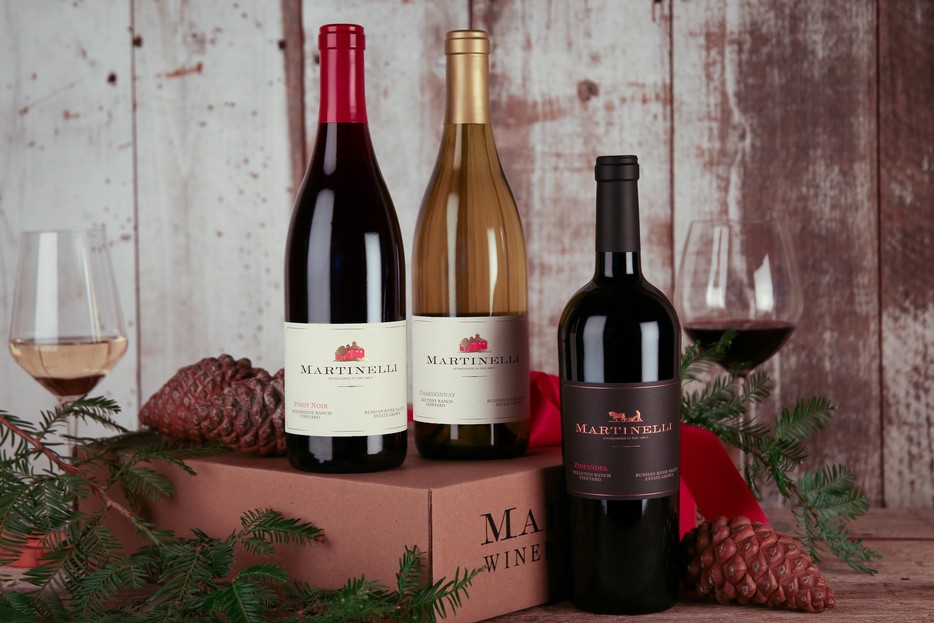 2021 Winter Wonderland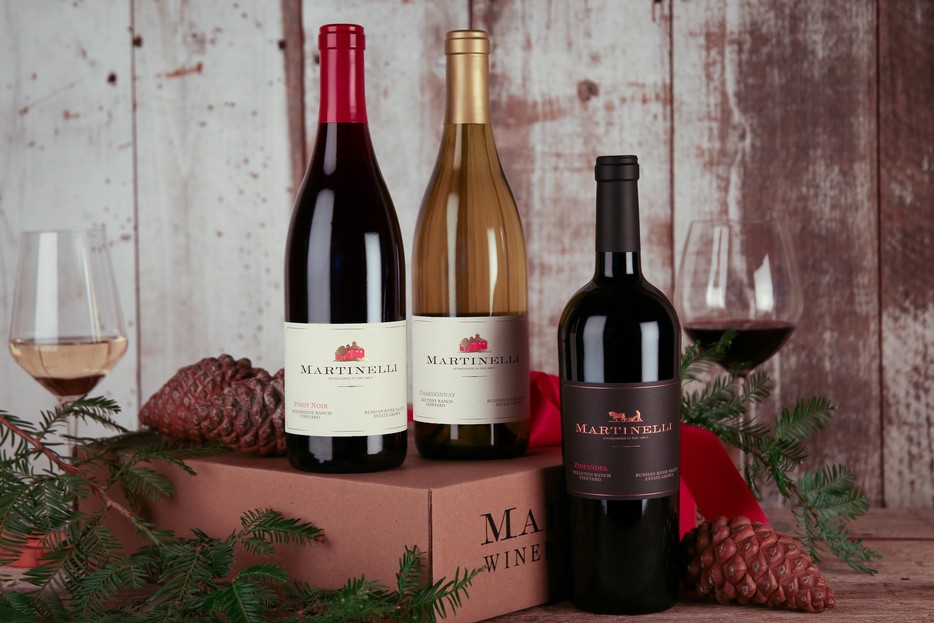 2018 Zio Tony Chardonnay
Bright aromas of lemon zest and hazelnut fill your nose upon opening the 2018 Zio Tony Ranch Chardonnay. The rich palate has concentrated flavors of orange blossom and lemon oil with a delicate sensation of oak spice. The balanced acidity is enjoyably present throughout the long finish.
2018 Moonshine Ranch Pinot Noir
This wine opens up with deep aromas of dark chocolate, blackberry and roasted chestnuts. Boastful flavors of blueberry pie and black cherry complement the chewy tannins and supple finish.

2019 Vellutini Ranch Zinfandel
Youthful aromas of black cherry and black plum add to the invigorating qualities of this wine. The high tone palate is amplified with flavors of cherry, mission figs and pomegranate. The balanced acidity compliments the touch of spice in the finish.