Bella Holiday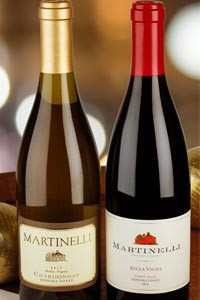 2015 Bella Vigna Chardonnay
Our 2015 Bella Vigna Chardonnay has creamy, woody, and pear-like notes on the nose. The mouth-feel is very rich and broad and includes flavors of green apple, grapefruit zest, and lemon blossoms. ~92 pts Wine Enthusiast

2016 Bella Vigna Pinot Noir
The 2016 Bella Vigna Pinot Noir has a nose of dried cherry, licorice, and blueberry. The palate is ripe on entry with mouth coating strawberry and dried cherry.