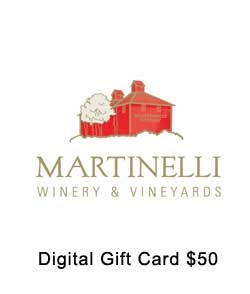 Digital Gift Card $50
Digital Gift Card $50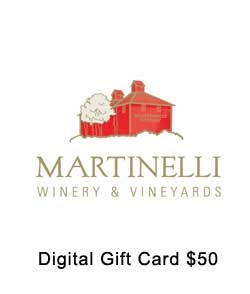 The recipient will receive a digital gift card by email valued at $50 to be used in our online Wine Shop or thru our sales staff on any purchase at Martinelli Winery.

* Can not be exchanged for cash.
* Does not expire.
* Must be 21 or older for wine purchases.