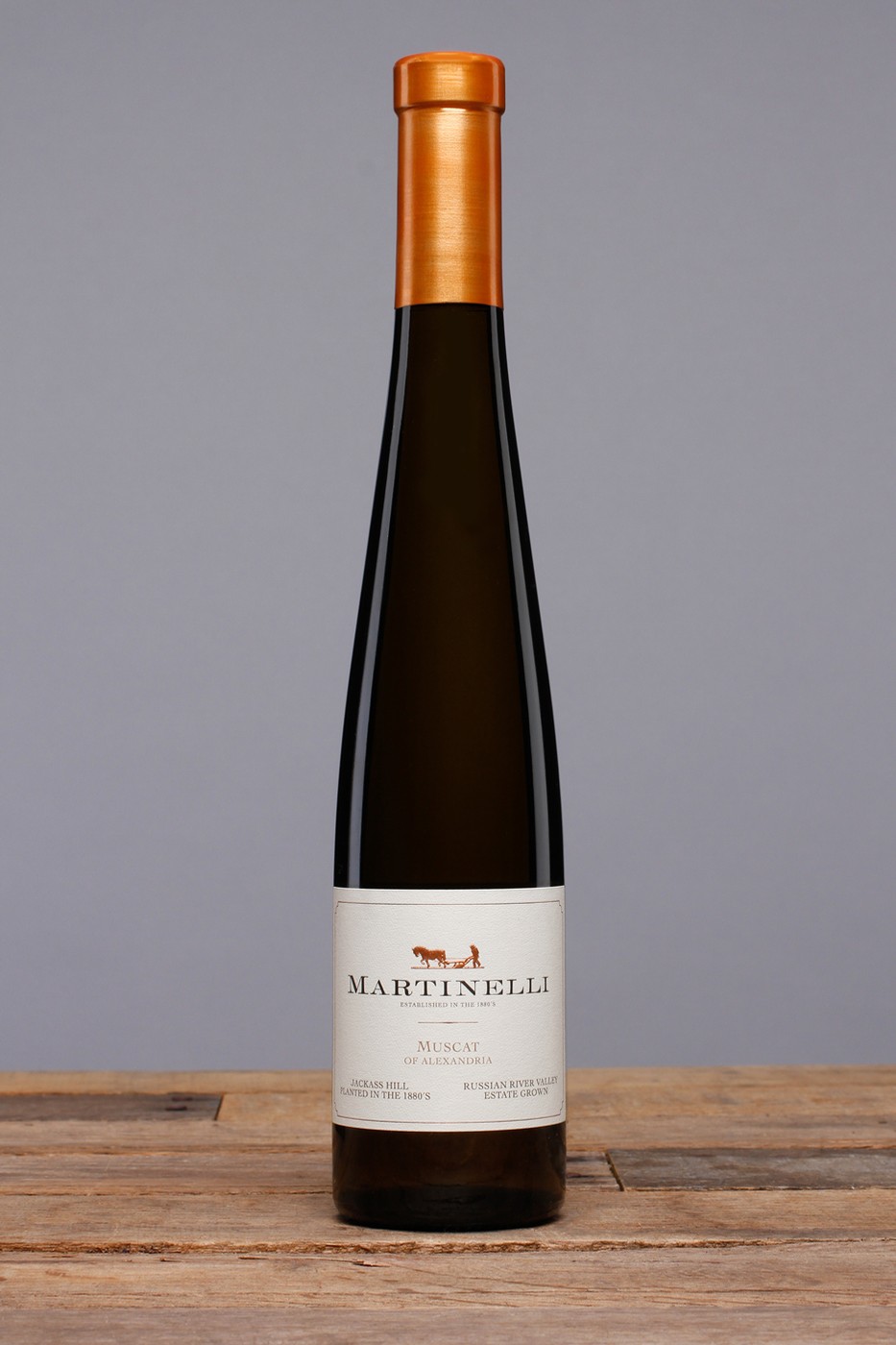 2016 Muscat Jackass Hill 375ml
Appellation
Russian River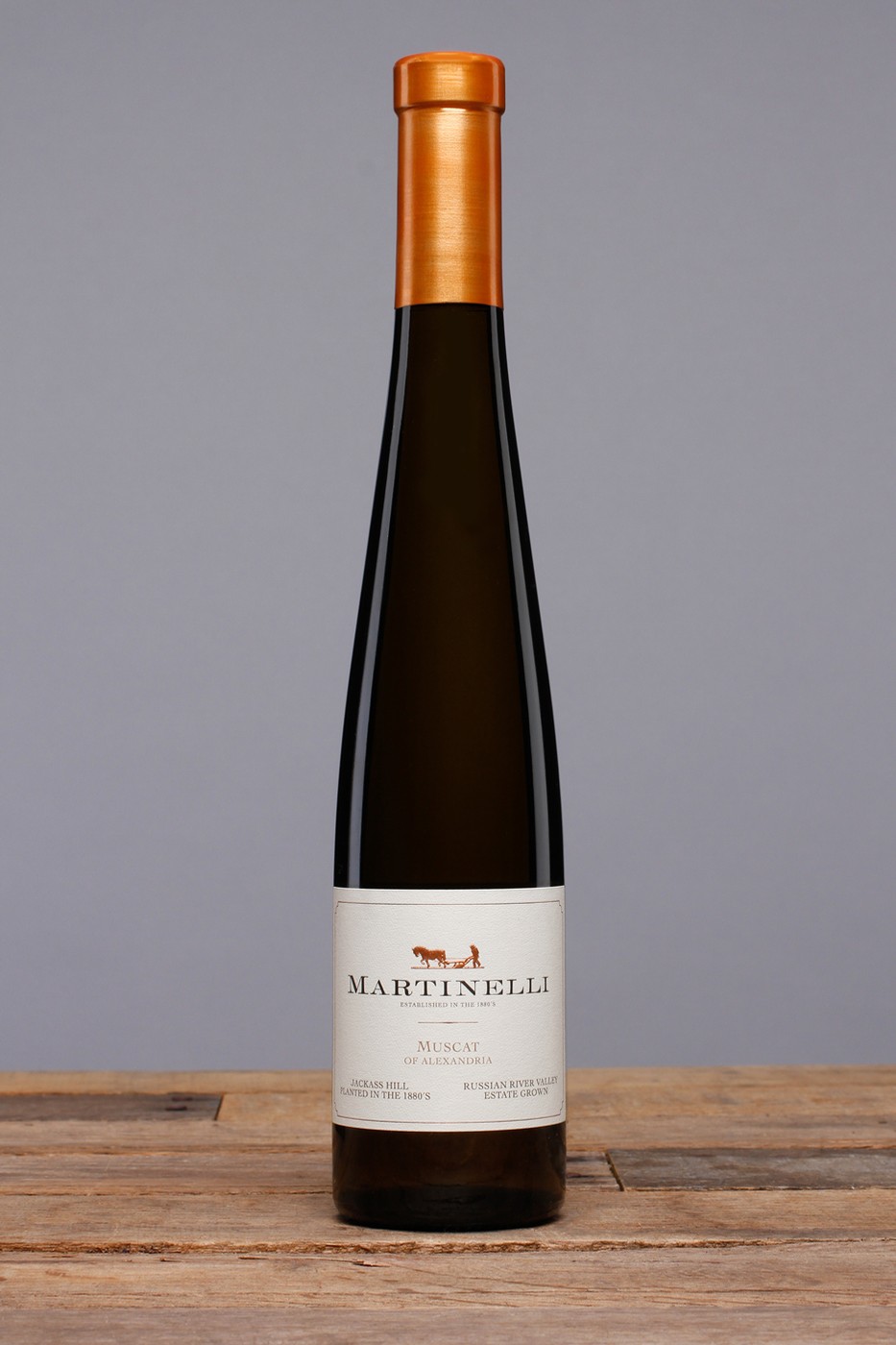 Our 2016 Jackass Hill Muscat of Alexandria has wonderful lifted aromas of honeysuckle, mandarin orange and baked yellow pear on the nose. The viscous palate has flavors of orange blossom, apricots and vanilla. This wine is floral and expressive without being overly sweet. 375mL bottle
Wine Specs
Appellation
Russian River
Vineyard Designation
Jackass Hill
Wine Profile
Vineyard Notes
This rugged section of the ranch is referred to by the Martinelli family as "Jackass Hill" because only a jackass would farm a hill that steep. Jackass Hill is the steepest non-terraced hillside vineyard in Sonoma County. These Muscat vines are interspersed within the old Zinfandel vineyard, and are also over 100 years old, head-pruned, and picked separate from the Zinfandel that surrounds it.
Production Notes
Although 2016 received just below average rainfall, it was still considered the last year of our 5-year drought. However this adequate amount of rain at the appropriate time led to favorable conditions for bloom, which resulted in an even fruit-set and good vine balance. Summer temperatures were cooler, which allowed the fruit to ripen slowly and develop deeper flavors. The weather held steady through harvest allowing us to pick the fruit at optimum maturity levels, resulting in wines full of finesse and intensity.
Winemaker Notes
The 2015 harvest was the earliest that we have had in a while, starting on August 12th. Even though the previous three years were all very early harvests, 2015 had them all beat. We had a very dry spring with cool weather during bloom (April-May) which caused a long fruit-set period that resulted in some shatter, creating a reduced crop size by 35-50% in some vineyards. The combination of lower yields and early spring bud break meant the ripening period started off early and progressed rapidly. Despite these challenging growing conditions and lower yields, the fruit quality for 2015 was exceptional.