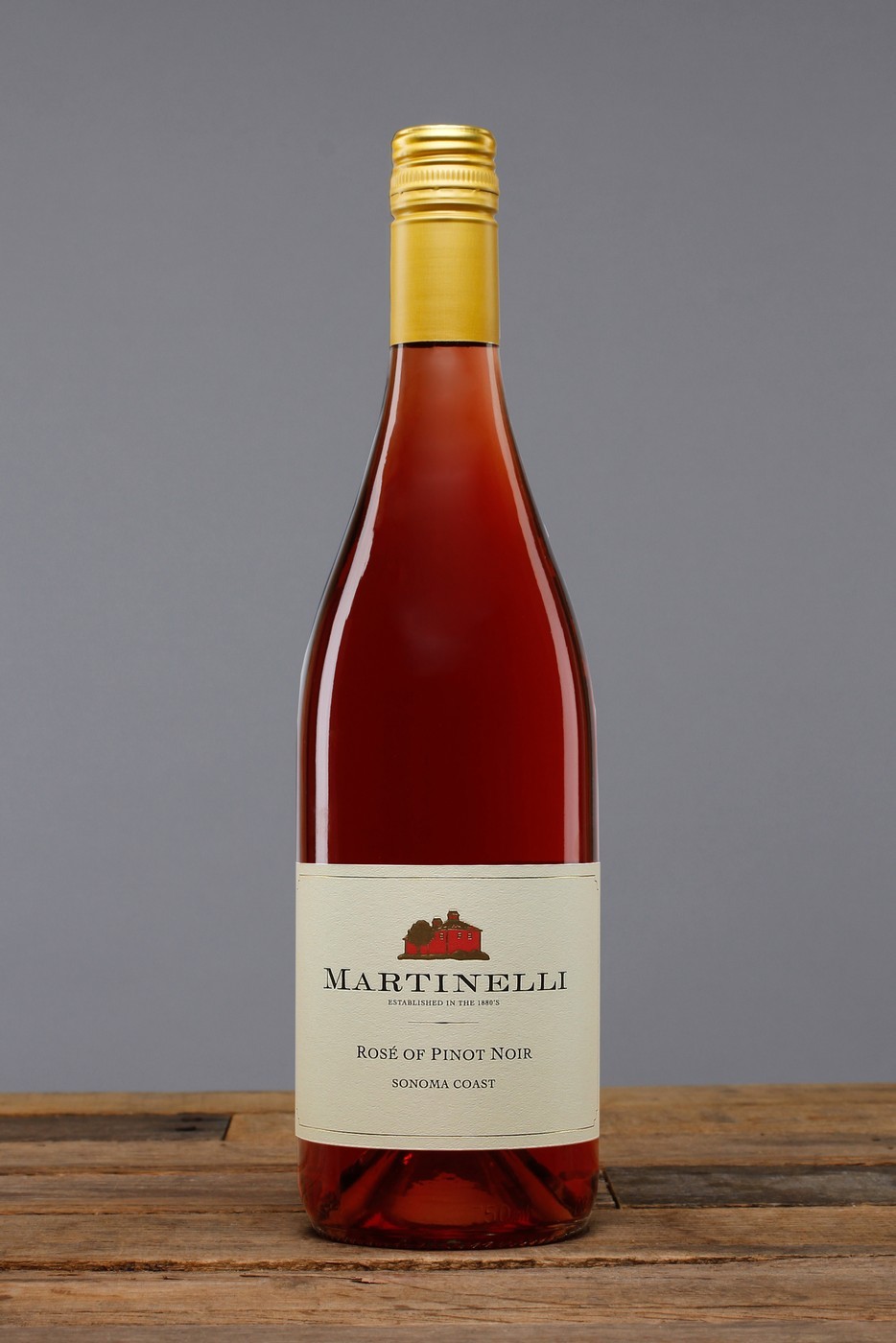 2019 Rosé of Pinot Noir 750ml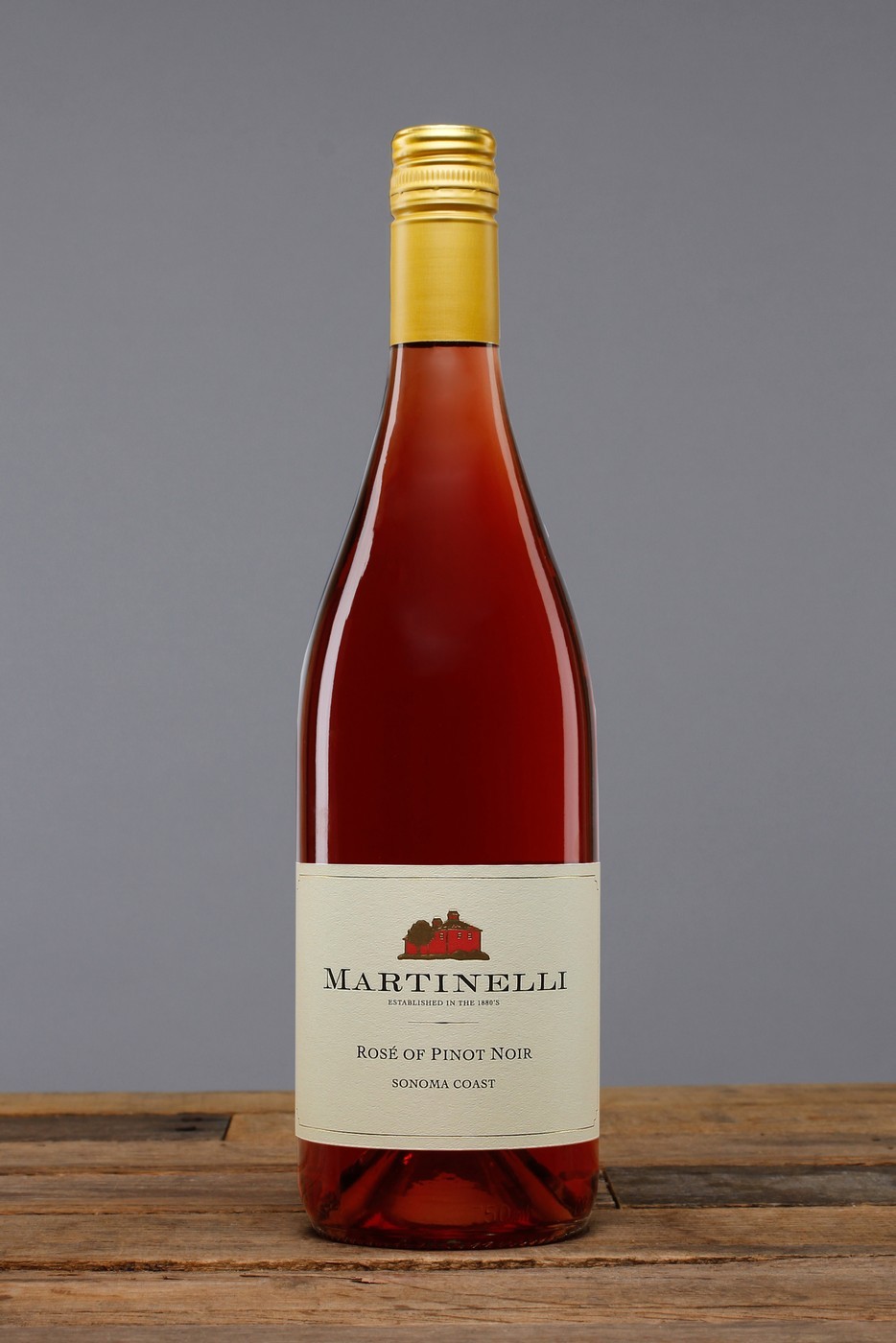 The sweet nose of this Rosé has aromas of orange zest, white peach, and golden raspberry. Fresh flavors of ripe strawberry and lychee are found upon entry, and the balanced, bright palate has a refreshing acidity that carries through to the long finish.
Wine Profile
Vineyard Notes
This wine was created using the saignée method with juice from our Sonoma Coast Single Vineyard Pinot Noir estate grapes. We wanted to create an enjoyable rose that reflects the characteristics of our Sonoma Coast vineyards and is still true to our Martinelli style. This wine best denotes the flavor profiles of our vineyards, showcasing how beautiful the fruit from the Sonoma Coast can be.
Winemaker Notes
Heavy rainfall and floods dominated late winter and early Spring 2019. This rain pushed bud break into late March and early April. Both April and May were cool which slowed down the growth in the vines and stretched out ripening. The summer was very temperate, with a bit of heat just before harvest to help push the flavors. Overall we were around 10 days later in all stages from bud break to harvest than in the 2018 vintage. This long growing season allowed for full and rich flavor development.