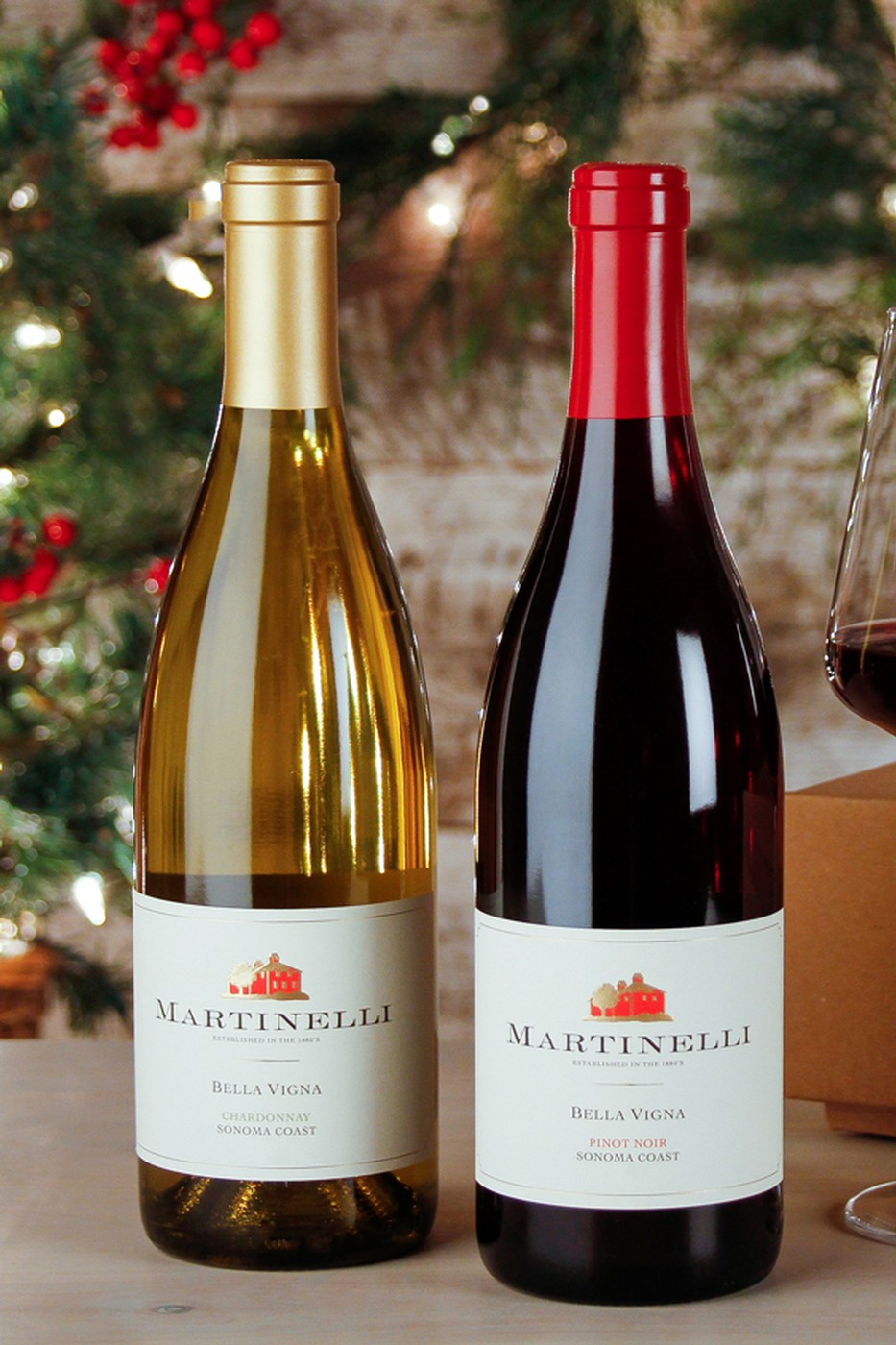 Bella Holiday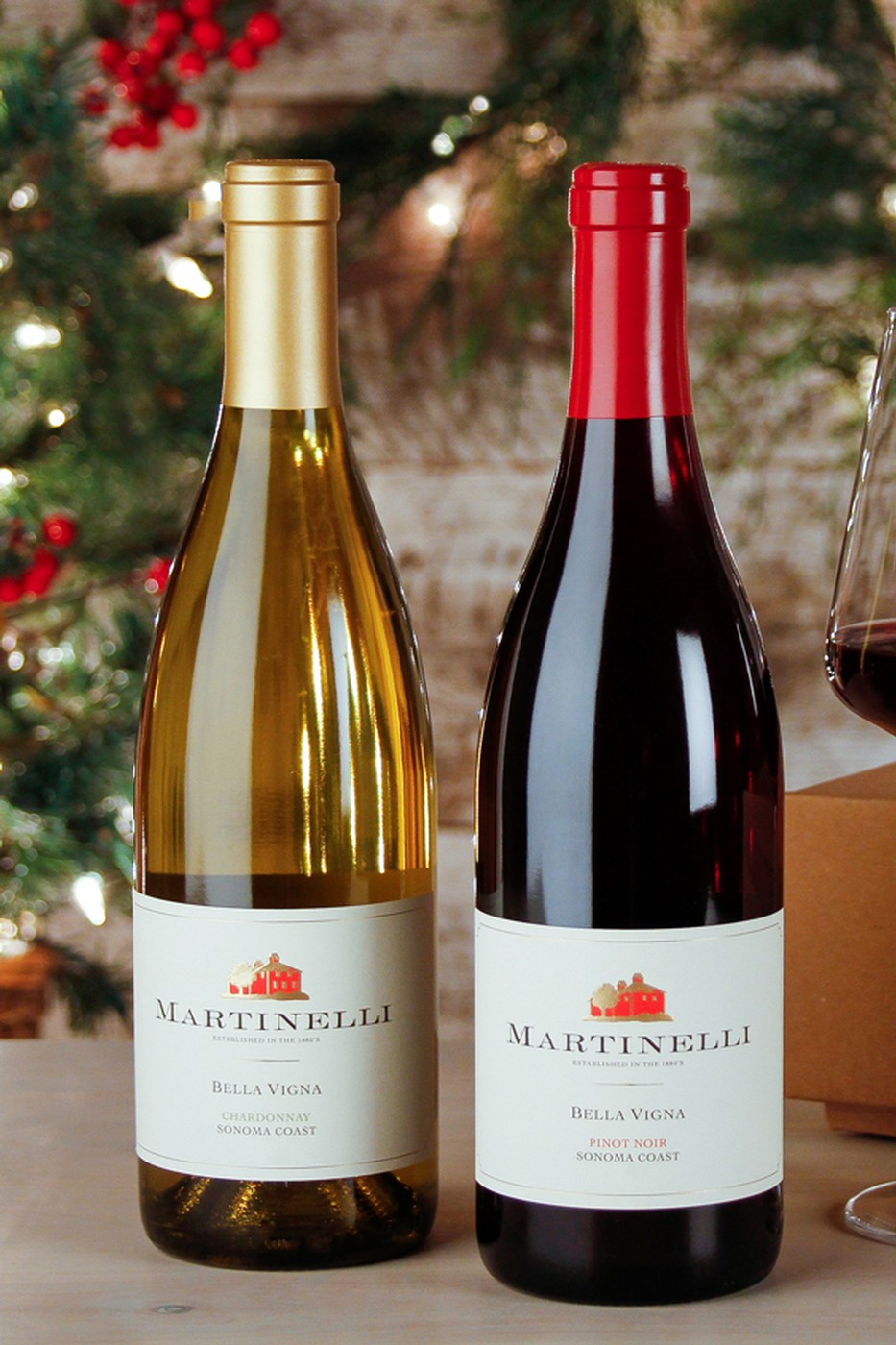 A pretty pair: One bottle each of our 2017 Bella Vigna Chardonnay and our 2018 Bella Vigna Pinot Noir. Our Bella Vigna Chardonnay and Pinot Noir are sourced from all of our estate vineyards in the Sonoma Coast Appellation. We have created an approachable appellation blend that reflects the characteristics of our Sonoma Coast Vineyards and is a reflection of the Martinelli style.
2017 Bella Vigna Chardonnay
Our 2017 Bella Vigna Chardonnay has a lively and expressive nose with aromas of lemon blossom, pear, and a hint of cinnamon. The juicy entry seamlessly leads into the well-focused palate with flavors of golden apple and lemon custard. The lengthy finish has hints of barrel spice, citrus zest, and clean stone.

2018 Bella Vigna Pinot Noir
The 2018 Bella Vigna Pinot Noir has inviting aromas of blueberry, black cherry and sweet oak that lift the nose. Deep flavors of boysenberry and clove last into the long and balanced finish.