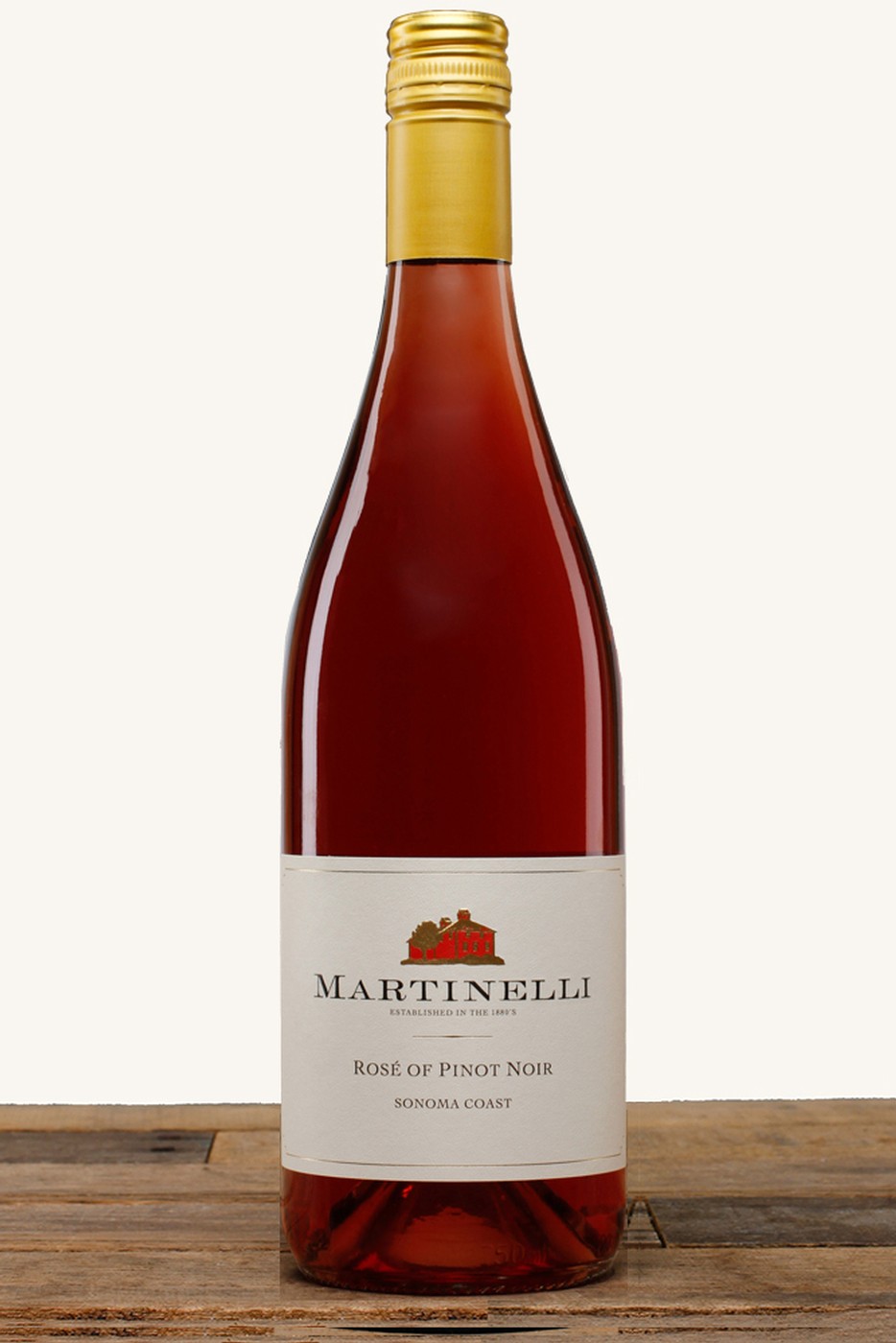 2021 Rosé of Pinot Noir 750ml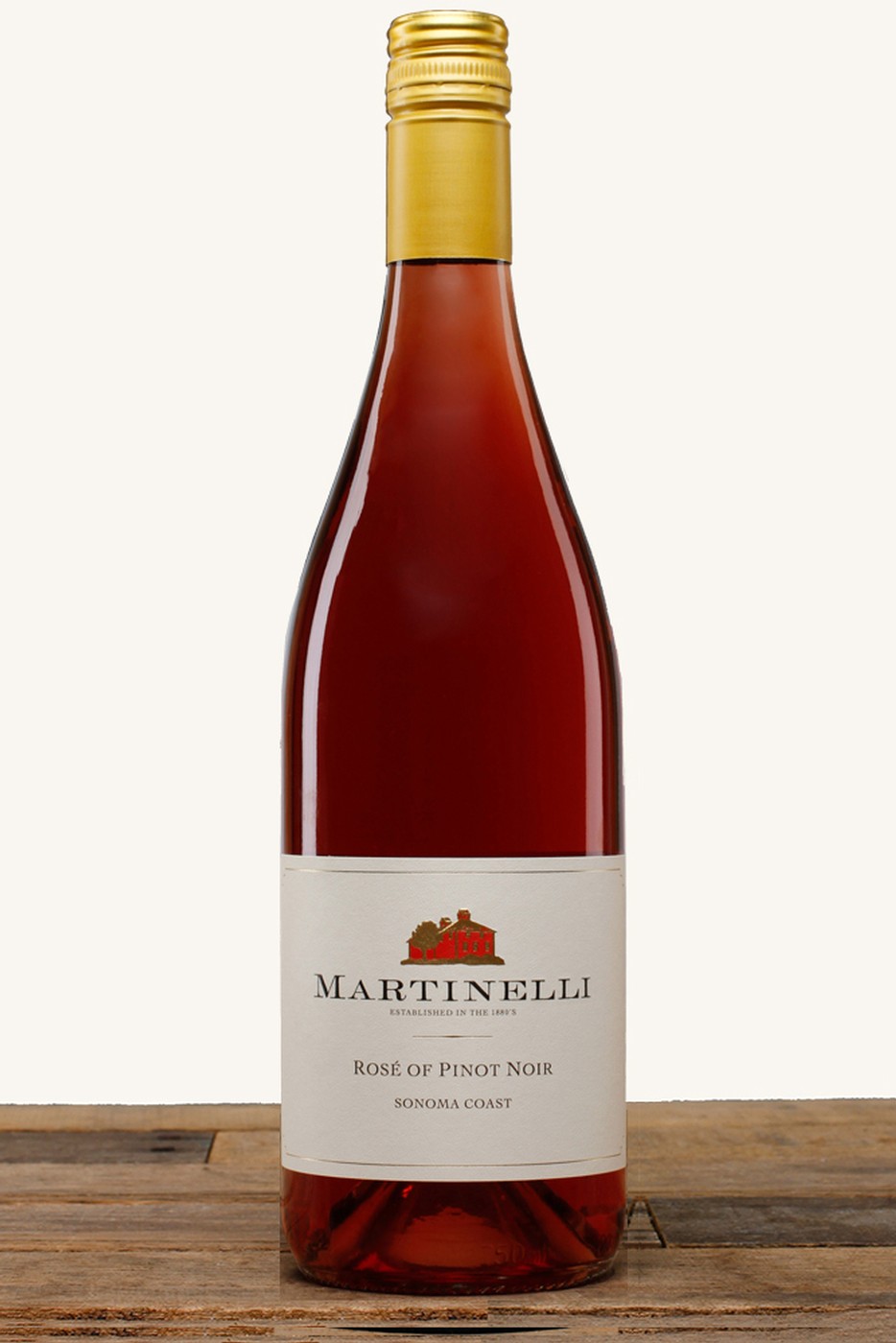 Crisp and aromatic on the nose with aromas of ripe strawberry, white flowers, and powdered sugar. A refreshingly juicy entry with flavors of pomegranate and candied red grapefruit on the palate. The finish is long and bright with a lingering clean, wet stone flavor.
Wine Profile
Vineyard Notes
This wine was created using the saignée method with juice from our Sonoma Coast Single Vineyard Pinot Noir estate grapes. We wanted to create an enjoyable rose that reflects the characteristics of our Sonoma Coast vineyards and is still true to our Martinelli style. This wine best denotes the flavor profiles of our vineyards, showcasing how beautiful the fruit from the Sonoma Coast can be.
Winemaker Notes
2021 was the driest known year on record and was also the third year of drought conditions for Sonoma County. Contrary to these conditions, the summer was relatively cool and started two weeks later than the previous year. The drought conditions did bring ripeness to each of our varietals at just about the same time. By the end of the first week, we had 40% of total tonnage in the winery. This included Chardonnay, Pinot Noir and Zinfandel from both Fort Ross-Seaview and Russian River Valley. Despite being a very compact harvest, small clusters and berry size have yielded exceptional quality which makes 2021 a standout vintage